Marlin Darrah is the executive director of International Film & Video (IFV), an award-winning production company based in the U.S. Over the course of Darrah's adventurous thirty-year career, more than fifty travel-adventure companies, educational organizations and universities have contracted his producing, directing and shooting talents. Assignments and productions have taken him to more than 130 countries around the world. Darrah is particularly skilled at documenting unusual and intriguing cultural and geographical subjects.

Darrah has been described as one of North America's most experienced and recognized producers of international video programs and stock footage. His company, IFV maintains a unique stock library, featuring 2000+ hours of pristine and original worldwide footage. Shot in both high definition and standard definition formats, all footage is available to television industry producers and educational organizations for either limited-use or royalty-free licensing purposes.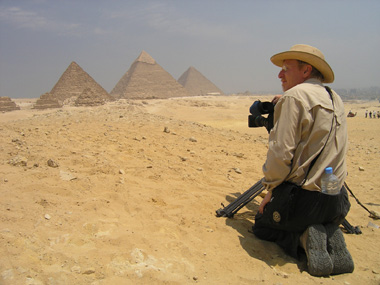 PRODUCTION SUMMARY:
"Marathon," Darrah's first 16mm film, examined the drama of the Olympic Trials Marathon and won critical acclaim in the sports world. The film attracted the attention of Runner's World magazine in San Francisco. For three years, Marlin produced several films for the magazine, one of which, "Moments of the Runner," was a finalist in the American Film Festival in NY. For that film, Darrah shot footage throughout the U.S., as well as in Moscow, and at the site of the first Olympic Games in Greece. In addition to his work with Runner's World, Darrah also produced NIKE's first film.
In the early 1980s, Darrah traveled to many regions of India to shoot 16mm footage for two documentary programs. He traveled to India more than a dozen times from 1982 – 2002.
Also during the 1980s, Darrah was contracted by a Seattle company, Society Expeditions, to film such countries and locations as Morocco, Senegal, the Amazon, New Guinea, Indonesia, Singapore, Burma, Yemen, Jordan, Egypt, and the icy continent, Antarctica. He produced several travel-adventure films describing those parts of the world.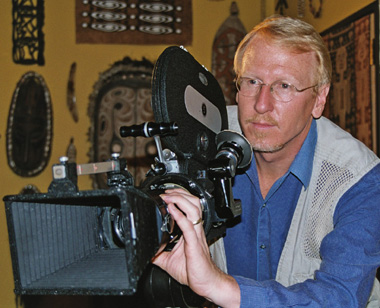 From 1982-2006, Darrah shot and directed documentaries and travel programs in more than 130 countries worldwide, for more than 50 international companies. His clients have included National Geographic, PBS, CBS, NBC, ABC, CNN, The Discovery Channel, and The History Channel. He has worked with such companies as Nature Expeditions International, Exploration Cruise Lines, Royal Viking Line, Holland America, International Expeditions TRAVCOA, Cultural Folk Tours International, TraveLearn, Eco-Expeditions, World Explorer Cruises, Varig Brazilian Airlines, Garuda Airlines, Federal Express, Lost World Adventures and the Univ. of Virginia's Semester at Sea program.
In "2005 Darrah directed and shot a documentary television mini-series in Egypt for probable broadcast on the History Channel. For 2007-08, Darrah has been co-producing and will direct and shoot a docudrama set in Saudi Arabia.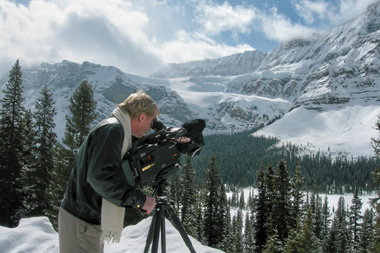 Darrah also recently completed a 7-part, 7-hour DVD series, World's Most Exotic Places. Profiled are Central & South America, New Guinea, Asia, the Middle East, Africa and Europe. EDI/Marathon, Inc. has distributed 20,000+ copies of the series throughout N. America to libraries and through direct VHS/DVD sales to the public.
Darrah recently co-wrote, directed, and co-produced in SE Asia his first dramatic feature-length movie, "Monsoon Wife." The movie was completed in September 2004 and has been a finalist or winner at more than a dozen international film festivals. The movie is about love, betrayal, and redemption in exotic and almost lawless Cambodia. "Monsoon Wife" is the first ever American-produced feature film to be shot entirely in Cambodia.
Over the years, Darrah's film and video programs have earned critical acclaim and have been finalists or winners in several national and international film and video festivals, including festivals in New York, Rome, Chicago, Newport Beach, Portland, Sarasota, Sedona, and Phoenix-Scottsdale.
Darrah also writes and is a pianist. When not out-of-country on assignment, Darrah lives in Portland, Oregon with his 7-year-old daughter, Maya.